Abilene and West Texas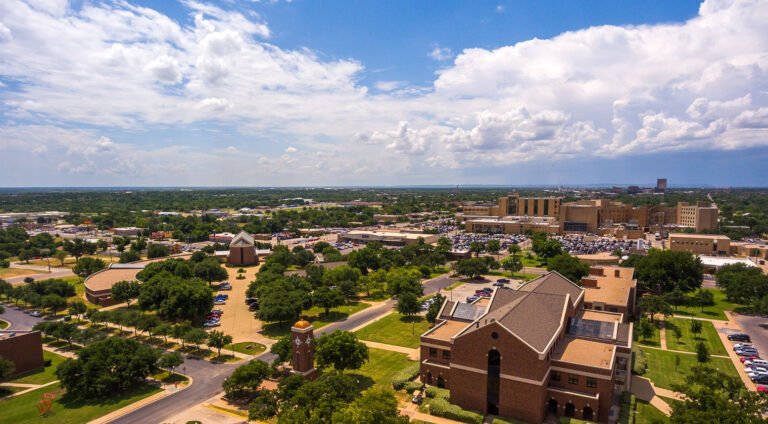 "Abilene"
Old West? Song title? College town? Cultural center? Storybook Capital of Texas?
All that and more.
The name may evoke images of the Old West – and there's plenty of that here – but Abilene means so much more to anyone who's stopped long enough to check it out. It's a restored historic downtown with the Paramount Theater that will dazzle, not only with its own beauty, but with the live entertainment it offers, and The Grace Museum that will wow with its architectural grace and art exhibits.
It's the Center for Contemporary Arts that will amaze, the National Center for Children's Illustrated Literature that will enchant. It's Frontier Texas! where the Old West Abilene comes to life. It's the chic restaurants located inside restored buildings, it's ArtWalk, a monthly cultural festival on the streets of downtown Abilene. It's the SODA (South of Downtown Abilene) District with its stunning murals and unique venues like The Mill and the SODA District Courtyard.
The Abilene Convention Center, which anchors the north end of the downtown area, is alive every day of the week with Broadway presentations, luncheons and dinners featuring nationally recognized speakers, Abilene Philharmonic and concerts of every genre, you name it. Or stroll through the Adamson-Spalding Storybook Garden located on the convention center grounds, a tribute to the Texas Legislature designating Abilene as the Storybook Capital of Texas. The garden is populated with imaginatively sculpted storybook characters like the Three Little Pigs and Wilbur and Charlotte from "Charlotte's Web," all created by Hardin-Simmons' own Steve Neves.
Walk to the other end of downtown and continue that stroll through Everman Park, with more storybook sculptures, benches to rest on, a fountain to soothe, and a unique vantage point to take in the feel of downtown Abilene – at once both historic and vibrant.
The Abilene area, deep in the heart of West Texas, offers plenty to do. Within easy driving distance are world class museums like the Old Jail Art Center in Albany, scenic hiking and camping spots like Abilene State Park, and more festivals than you can imagine – the World's Largest Rattlesnake Roundup in Sweetwater, The Fandangle in Albany, and the historic Cowboys' Christmas Ball in Anson.
Closer to home, the Taylor County Expo Center hosts events year-round, from concerts to the Western Heritage Classic to the West Texas Fair & Rodeo, a September favorite for all ages. And, located just across Highway 36 from the Expo Center grounds is Abilene's Number 1 tourist attraction, the Abilene Zoo and Nelson Park Festival Gardens. The Abilene Convention & Visitors Bureau shows you just about everything you can do in Abilene.
If it's a big city experience you're after, just head east a couple of hours to the Dallas-Fort Worth area or south to the state's capital or historic San Antonio. Almost all of Texas' large cities are within a 3-4 hour drive of Abilene.
Then, be glad you're headed back to Abilene, with its 10-minute rush hour, big city shopping, restaurants, and entertainment, and your favorite spot – Hardin-Simmons University.
Deep in the Heart of Texas: Getting Here
Locals like to think that "all roads lead to Abilene" and they're close to being right. A glance at a map puts Abilene "Deep in the Heart of Texas," including the big, bright stars at night.
Running east to west is Interstate 20, which skirts the northern edge of Abilene and has an exit close to the Hardin-Simmons campus. Highway 36 enters Abilene from the southeast and is the primary route to Austin. U.S. 83/84 South splits south of Abilene, leading to both the southeast and southwest, U.S. 277 South connects Abilene to San Angelo and southwest Texas, U.S. 277 North is the primary route to Wichita Falls, and U.S. 83 North connects with U.S. 277 North at Anson for easy access to the eastern side of the Texas Panhandle.
For students coming long distances, Abilene Regional Airport offers service through American Eagle to DFW Airport for state, national, and international connections. Because of its location close to the center of the state, Abilene is ideally situated for travel to all parts of Texas. Day trips and longer road trips are easy to manage from Abilene. The Dallas-Fort Worth area, Midland/Odessa, and Lubbock are all just a couple of hours away. Austin, is about a three-hour drive and San Antonio takes about four hours to reach.
A College Town: Living Here
The livin' is easy in Abilene, with its West Texas pace, friendly and welcoming residents, mild climate, and stunning sunsets. However, don't be misled. The city is laid back, for sure, but there is enough to do in Abilene to keep students busy for at least four years. There are restaurants and shops for just about every taste, state-of-the art movie theaters, a vibrant cultural scene, historic sites, and multiple entertainment venues.
With five institutions of higher learning in town, totaling more than 10,000 students, Abilene is a true college town. Hardin-Simmons can boast of being the oldest, opening in 1891, just 10 years after the city was founded. The local college campuses, Dyess Air Force Base, and an office of the International Rescue Committee, which resettles refugees from around the world, combine to bring a diversity of cultures and ethnicities to Abilene. Hardin-Simmons contributes to that diversity with international students representing 26 countries from Belize to Zimbabwe, and a diversity of other countries in between.
Living in Abilene also brings connections to a tremendous number of resources, including hundreds of businesses and nonprofits that offer volunteer and internship opportunities. No matter what your major, finding experience in your field is easy in Abilene. Hardin-Simmons faculty and staff are experts at helping students get hooked up with the right business, church, medical facility, educational venue, or nonprofit organization to gain valuable experience before graduating.